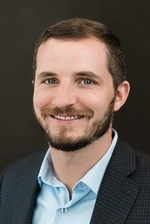 Shawn Moloney is the CEO and founder of Movementum Realty. A South Shore native, Shawn was born in Weymouth and later moved to Pembroke. He attended Massasoit Community College where he studied Criminal Justice.
Shawn's love for the outdoors and his entrepreneurial spirit were put to use when he started his own successful tree and landscaping business, SPM Enterprises, in 2006. Through managing the thriving company and caring for residential and commercial properties, Shawn was inspired to enter the real estate sector. With his intimate knowledge of home and property upkeep, Shawn found success as an associate broker at MacDonald & Wood Sotheby's International Realty in Duxbury.
Noticing a need in the market, and driven by his passion for real estate, in 2011 Shawn established Movementum Realty as a real estate agency focusing on the South Shore. With the goal of better serving individuals seeking to buy and sell property, Shawn sold SPM Enterprises in 2016 and continues to grow Movementum and maintain impeccable business standards. His years of experience with properties at every level and his extensive knowledge of the real estate industry have enabled him to successfully pair buyers with their dream properties and get houses sold quickly for the best price possible.
In his spare time, Shawn can be found hiking,exercising, gardening, and spending time with his friends and family. He is an enthusiastic member of the community, actively participating and volunteering for local organizations such as the Duxbury Business Association and the Duxbury Bay Maritime School.
Shawn Moloney 's Listings